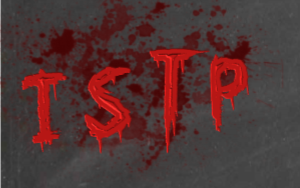 In the zombie apocalypse, ISTPs are likely going to figure out the best processes for doing what needs to be done as needs arise.  This may be finding the most efficient way to kill zombies without fuss, noise, or unnecessary danger.  They will find a process that is practical and logical, and they will understand the inner-workings of the project at hand.
ISTPs may not seek a leadership role in their group, but they may find themselves being looked to as a voice of reason, and they will say what they need to say when it needs to be said.  Ideally, ISTPs will want to fly under the radar and do their thing without having to fuss with emotional messiness… Though, they may be big teddy bears at heart.
Of course, in looking at the characters in The Walking Dead to find someone who fits the description of an ISTP, the first name that comes to mind is Daryl Dixon. (Yay!!) The second is Michonne.
Want to read descriptions of ISTPs in pre-apocalyptic, or normal, conditions? Visit The 16 Types – ISTP page.
Personality Playbook is in no way affiliated with The Walking Dead, nor is the person writing this a zombie.