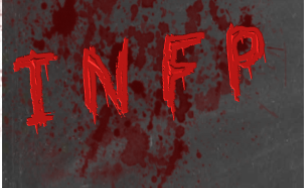 During the zombie apocalypse, INFPs will probably try to help other individuals maintain a sense of meaning and emotional well-being in life.  At the same time, these individuals will likely spend time evaluating their own meaning in life, in the changing world, and they may struggle as they evaluate so many of the grim possibilities for the future…. for which they cannot be blamed!
Eventually, most INFPs will find new meaning in life, and they will hold a valuable place in the group they are a part of.  More than likely, they will be able to use this new meaning to help others find a sense of hope and meaning in their own lives.  This may not be a type that ever really gets excited about zombie killing, especially if they view zombies as sick rather than dead, but they will do  what they've gotta do to contribute to the group.
In looking at the characters on The Walking Dead, the character who most resembles the description of an INFP is Beth. What do you think?
Want to read descriptions of INFPs in pre-apocalyptic, or normal, conditions? Visit The 16 Types – INFP page.
Personality Playbook is in no way affiliated with The Walking Dead, nor is the person writing this a zombie.