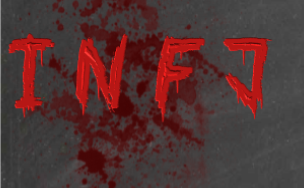 When the world begins to fall apart, and zombies begin to take over the earth, INFJs will probably muster all of their vision and skill to help the people around them in any way possible.  Perhaps their main role in the post-apocalyptic world will be to serve as a moral compass and a reminder of the importance of humanity.  As those around them become desperate and dangerous and begin to deal with changing laws of mankind, INFJs may become almost militant about sticking to previously held values, putting people first, and caring for one another.
INFJs will try to find meaning in the destruction, and they may try to help other individuals find new meaning in their lives, as they struggle not to be eaten.  While they will quietly mourn for the losses and pains of the world, they will maintain hope that life is still worth living and that people can still become who they were meant to be.
Which characters from The Walking Dead do you think fit the INFJ description?  The first person that comes to my mind is Dale.  What do you think?
Want to read descriptions of INFJs in pre-apocalyptic, or normal, conditions? Visit The 16 Types – INFJ page.
Personality Playbook is in no way affiliated with The Walking Dead, nor is the person writing this a zombie.