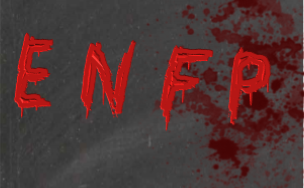 ENFPs, in the zombie apocalypse, will more than likely be the bringers of many ideas to keep members of the group feeling appreciated, cared for, and emotionally safe.  They will probably speak up for those who have a hard time sharing their voice, and they will be a source of warmth, meaning, and humanity in a world that has lost most of those qualities.
Despite the destroyed surroundings, ENFPs will find ways to be positive in many situations, though they will certainly mourn for the tremendous losses in the world and wonder what the point is of the apocalypse.  They may be helpful to the group in their ability to help others see the importance of getting on board with ideas that help people.  ENFPs will be more interested in helping relationships than in repeating day to day tasks, but they will certainly pitch in to do what needs to be done.
In looking at the characters of The Walking Dead, there does not currently seem to be a character who fits the ENFP description.  Disagree?  Feel free to write your thoughts in the comments section below.
Want to read descriptions of ENFPs in pre-apocalyptic, or normal, conditions? Visit The 16 Types – ENFP page.
Personality Playbook is in no way affiliated with The Walking Dead, nor is the person writing this a zombie.