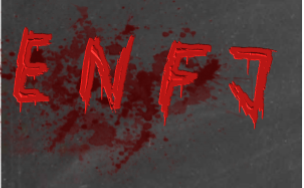 In the zombie apocalypse, ENFJs will want to find, or at least look for, meaning.  They will also still hope that others can reach their full potential as people in this new world, while acknowledging that others should be allowed to exercise at least some control over their own lives.  In other words, ENFJs will want others to see the possibilities for their lives and make decisions based on what is best for them.
ENFJs will likely not be afraid to stand up for the rights of others in the group, and they will voice their opinions, especially on people-centered and moral issues.  Even in the midst of chaos, ENFJs will want order and a chance to do tasks that require new ways of thinking, and they may not be satisfied with doing mundane daily chores for long periods of time..
In thinking about the characters on The Walking Dead, the first person who comes to mind as fitting the description of an ENFJ is Andrea. What do you think?
Want to read descriptions of ENFJs in pre-apocalyptic, or normal, conditions? Visit The 16 Types – ENFJ page.
Personality Playbook is in no way affiliated with The Walking Dead, nor is the person writing this a zombie.